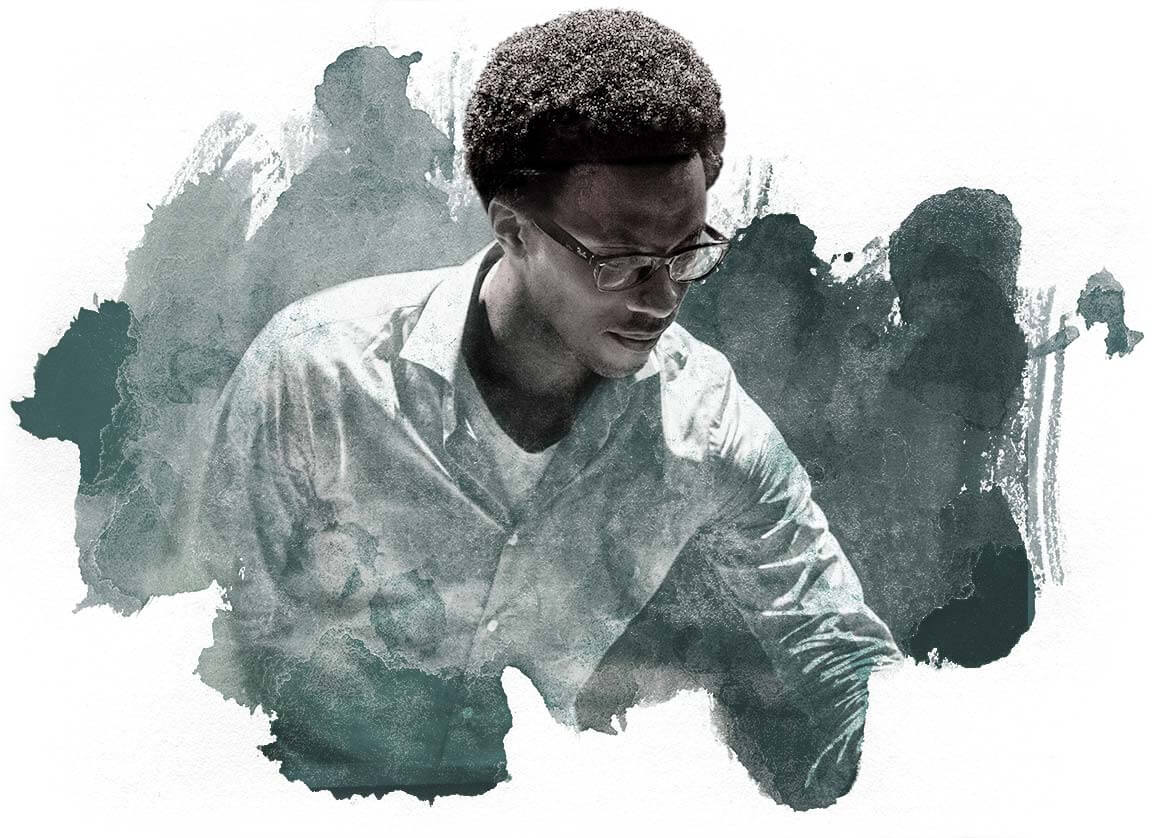 フランス生まれ、パリ育ち。
日本の文化に憧れて10代の頃から様々な日本の音楽に触れる。
20歳で来日し、レコーディングエンジニアを目指す為、音楽専門学校へ入学。
卒業後は、スタジオグリーンバードでアシスタントとして数多くの
メジャーアーティスト、バンドの作品に参加。
日本語、英語、フランス語の三ヶ国語を巧みに操り、海外アーティストはじめ、
海外プロデューサーとのセッションにも参加している。
そして、2011年Digz, inc Groupに入社。
ポップス、ダンスミュージックを中心にハウスエンジニアとして活躍。
レコーディング&ミックスをメインとしながらも、スタジオ管理、メンテナンス、
音響デザインまで幅広く担当している。
2015年には世界のトップエンジニアだけが参加できる「Mix With the Masters」に
世界各国から選ばれたエンジニアの一人として参加。
南フランスにある「La Fabrique」というスタジオにてTony Maseratiからトップクラスのミックステクニックを学ぶ。
様々な経験を経て、現在ではレコーディングやミックスだけにとどまらず、世界的に
有名なプラグインメーカー「WAVES」の東京コミュニティーリーダーとしても活躍し、
最新の情報を発信している。
Born and raised in France, Gregory fell in love with Japanese music and culture from a very young age. He jumped into the Japanese music industry in 2007 starting as a runner then moved to Greenbird Studio in 2008 where he started his career as an assistant engineer.
After a few years assisting the best engineers and producers he started his first engineer works with various artists.
Then in 2011, he joined the production team DIGZ as an in-house engineer.
As an in-house recording and mixing engineer, he has been involved in numerous Jpop to Kpop recordings as well as international co-writing sessions. In addition to his music production experience, his language skills (fluent in Japanese, English, and French) have allowed him to travel all over the world for special training with top rated sound engineers like "Mix with the Masters" with Tony Maserati in 2015.
He's also acting as the Tokyo community leader of the famous plugin manufacturer Waves.
Né en France, Gregory Germain grandit bercé par la culture japonaise et tombe sous le charme de sa scène musicale dès son plus jeune âge.
À l'âge de 20 ans, il part pour le Japon afin de poursuivre son rêve, devenir ingénieur du son.
Il intègre une école spécialisée ou il étudiera pendant deux ans, son diplôme en poche, il décroche rapidement un poste d'assistant au studio Greenbird.
Cette expérience lui permettra de se former auprès de nombreux artistes majors, producteurs dans tous les styles confondus.
Trilingue en Français, Japonais et Anglais, ses capacités linguistiques lui permettront de travailler avec des artistes japonais mais aussi internationaux. 
En 2011, il intègre l'équipe de production Digz en tant qu'ingénieur maison et prend en charge une grande partie des enregistrements, mixage des chansons crées par l'équipe couronnée par deux Japan Record Awards.
Non-content de se conforter dans son rôle d'ingénieur il manage également le studio privé DCH en assurant la maintenance technique, l'acoustique des lieux mais aussi développe sa propre clientèle.
En 2015 il est sélectionné pour participer au workshop "Mix with the Masters" au studio la Fabrique, en Provence ou il perfectionne ses techniques de mixage avec le célèbre mixer New-Yorkais Tony Maserati.
Aujourd'hui, il poursuit sa carrière de mixer et ingénieur du son, mais collabore également pour la prestigieuse marque de plug-ins audio WAVES dont il assure l'animation de la communauté Tokyoïte en partageant son savoir auprès des divers acteurs du monde de l'audio.
Def Will
Bananalemon
Miyano Mamoru
Passepied
JUJU
MINMI
Sato Kodai
Mrs Green Apple
FLOWBACK
AYACA
D-LITE (from BigBang)
MAY'S
Dean Fujioka
FAKY
PKCZ
100%
The Manray
Mukohara Aimi
RIRI
CHIHIRO
Exile Shokichi
Sakamoto Maaya
Itano Tomomi
MYNAME
Block B
Mimori Suzuko
Sky's the Limit
DEEP
Doberman Infinity
Goriki Ayame
Hitoto Yo
Yamashita Tomohisa
Da-Ice
IU
Cliff Edge
Hikasa Yoko
SAY
EXILE
Happiness
YU-A
Katou Kazuki
MUM
RAN
MUFF
Davy Bergier
Sebu Hiroko
The Beat Garden
The Big Hustle
UP10TION
SENBEI
Pink Cres
WEAVER
Shota Aoi
Tiara
Melody Chubak
Handsign
Tonton David
Shionoya Sayaka
Def Will
Bananalemon
Miyano Mamoru
Passepied
JUJU
MINMI
Sato Kodai
Mrs Green Apple
FLOWBACK
AYACA
D-LITE (from BigBang)
MAY'S
Dean Fujioka
FAKY
PKCZ
100%
The Manray
Mukohara Aimi
RIRI
CHIHIRO
Exile Shokichi
Sakamoto Maaya
Itano Tomomi
MYNAME
Block B
Mimori Suzuko
Sky's the Limit
DEEP
Doberman Infinity
Goriki Ayame
Hitoto Yo
Yamashita Tomohisa
Da-Ice
IU
Cliff Edge
Hikasa Yoko
SAY
EXILE
Happiness
YU-A
Katou Kazuki
MUM
RAN
MUFF
Davy Bergier
Sebu Hiroko
The Beat Garden
The Big Hustle
UP10TION
SENBEI
Pink Cres
WEAVER
Shota Aoi
Tiara
Melody Chubak
Handsign
Tonton David
Shionoya Sayaka
Def Will
Bananalemon
Miyano Mamoru
Passepied
JUJU
MINMI
Sato Kodai
Mrs Green Apple
FLOWBACK
AYACA
D-LITE (from BigBang)
MAY'S
Dean Fujioka
FAKY
PKCZ
100%
The Manray
Mukohara Aimi
RIRI
CHIHIRO
Exile Shokichi
Sakamoto Maaya
Itano Tomomi
MYNAME
Block B
Mimori Suzuko
Sky's the Limit
DEEP
Doberman Infinity
Goriki Ayame
Hitoto Yo
Yamashita Tomohisa
Da-Ice
IU
Cliff Edge
Hikasa Yoko
SAY
EXILE
Happiness
YU-A
Katou Kazuki
MUM
RAN
MUFF
Davy Bergier
Sebu Hiroko
The Beat Garden
The Big Hustle
UP10TION
SENBEI
Pink Cres
WEAVER
Shota Aoi
Tiara
Melody Chubak
Handsign
Tonton David
Shionoya Sayaka